Dylan and I made it back to Anchorage today after a ferry ride from Cordova, then a hitch in the rain back to Anchorage, and brakeless pugsley singlespeed ride across town with a stop for proper re-hydration at Speedway.
How do you sum up almost 3 weeks of wilderness travel?
you don't. In the end we really had a fun filled trip and did not want it to end when we reached the Cordova road. Adventure mountain biking with the right tools is limited only by one's imagination. A simple joy comes from mountain biking in places they have never been before. The untangables that come with traveling through and experiencing these raw, wild, awe inspiring landscapes is what motivates us and will keep us coming back again and again.
Some photos below to should give a taste.
An
enormous
thanks is due to:
Jill ! - For transcibing these rambling scratchy sat phone calls and adding super cool content.
Greg Maytas and Speedway cycles for making things happen in a huge way when mechanical chaos ensued. Greg really pulled through when we needed it - huge thanks man.
Les Hartley of Alsek Air - Supercub beach landing crank arm delivery and route beta.
George Davis of Icy Bay Lodge - For feeding us twizzlers, scones and a huge slab Halibut we cooked on the fire
Kim Menster !! Codrova super hero - Gave us a ride in her fishing boat across Controller bay in really bad weather, fed us till we were stuffed and hosted us in Cordova. Kim is our new best friend!
Erin and Hig - Tremendous inspiration. Detailed route info and planting the seed in the first place.
Dave Grey and the crew at Surly for their support and passion.
Jon at OMM for the killer racks.
Cheers!

Click on the photos for a larger view:

Paddling up Russel Fjord: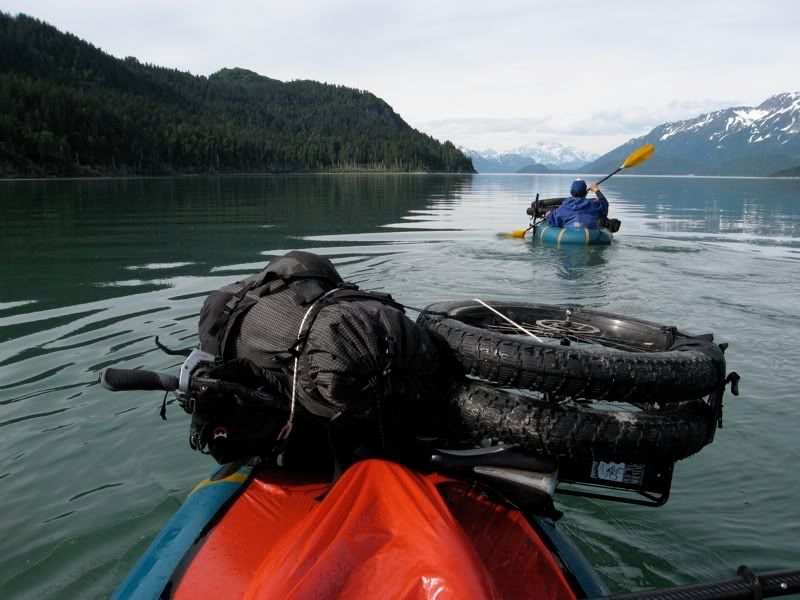 Day and a half Bushwacking attempt to avoid Hubbard Gap:
Exiting Hubbard (aka Terror) Gap: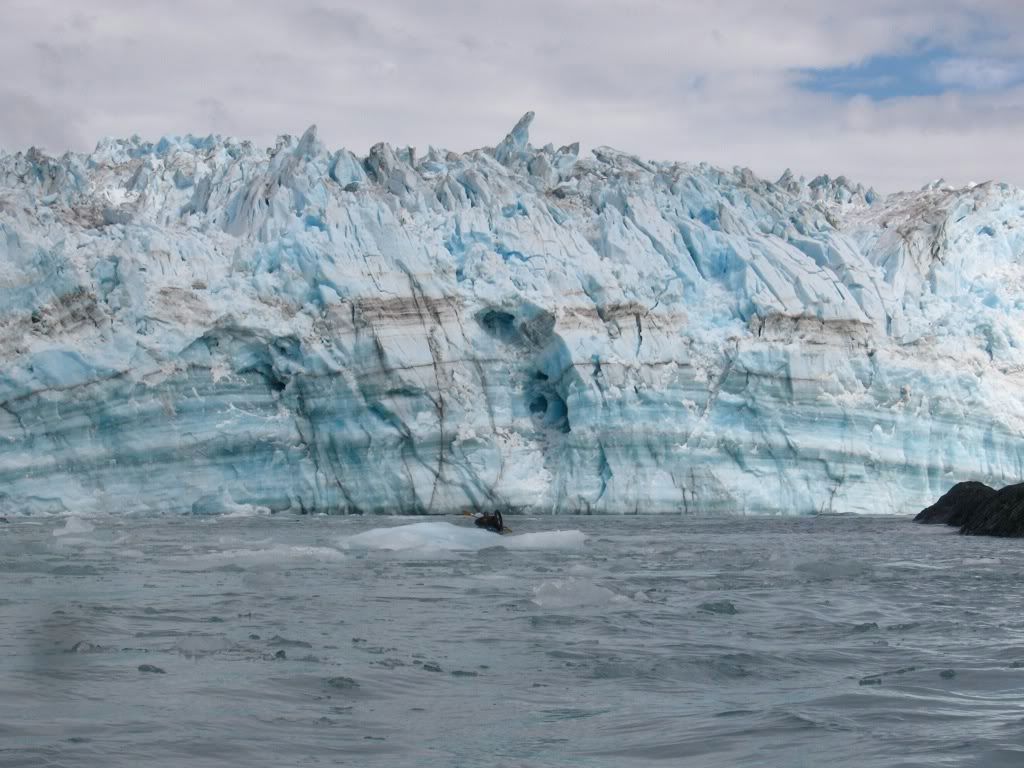 Endo's and grizzly tracks:

Boulder fields on Sitkagi Bluffs: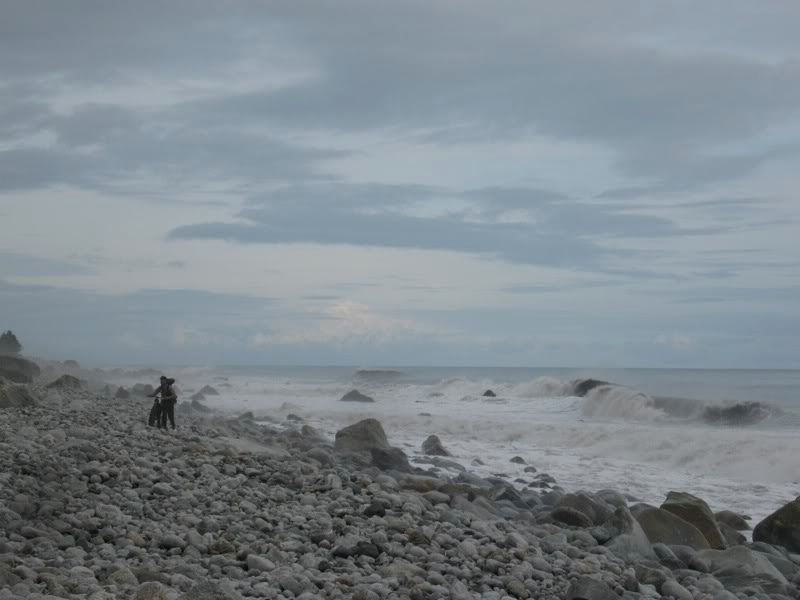 North of Icy Bay: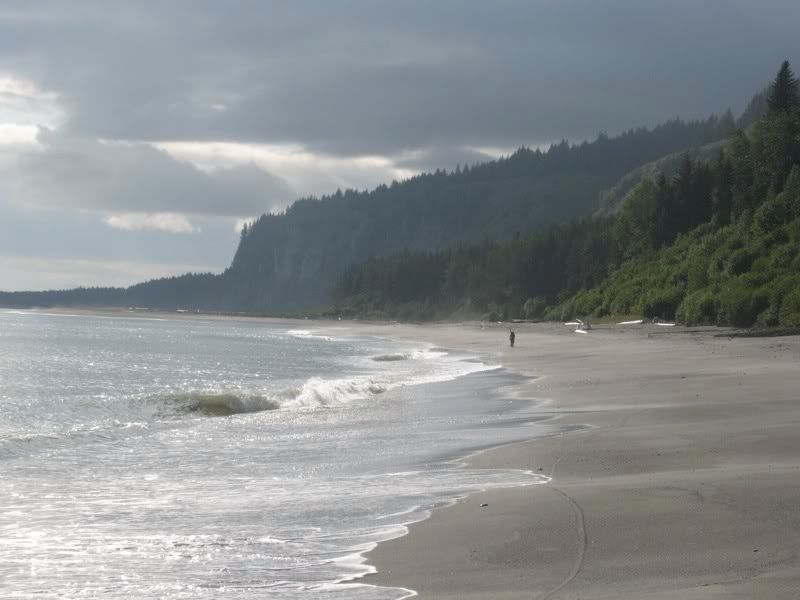 Perfect Beach near Cape Yakataga:

North of Cape Yakataga:
A stormy day near the Seal River:
Skirting Cape Suckling: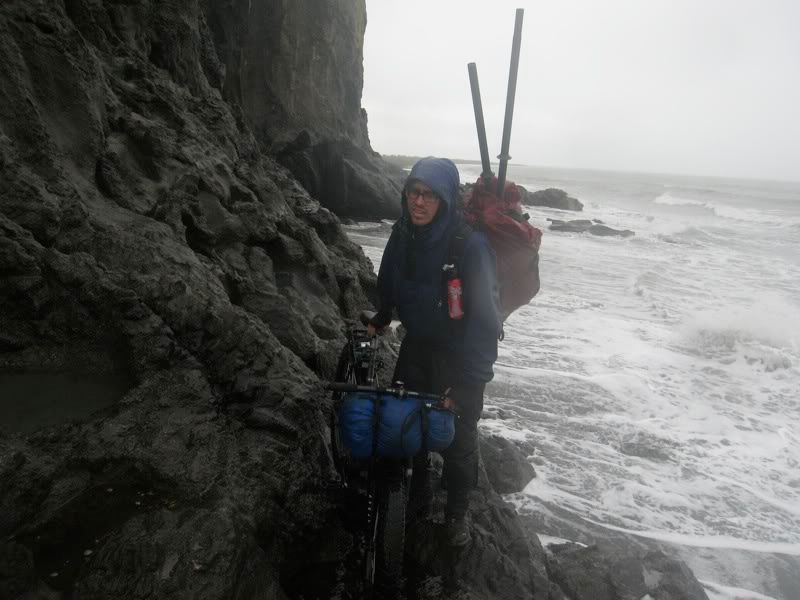 Mud on the end of Okalee Spit:
In the Copper River Delta: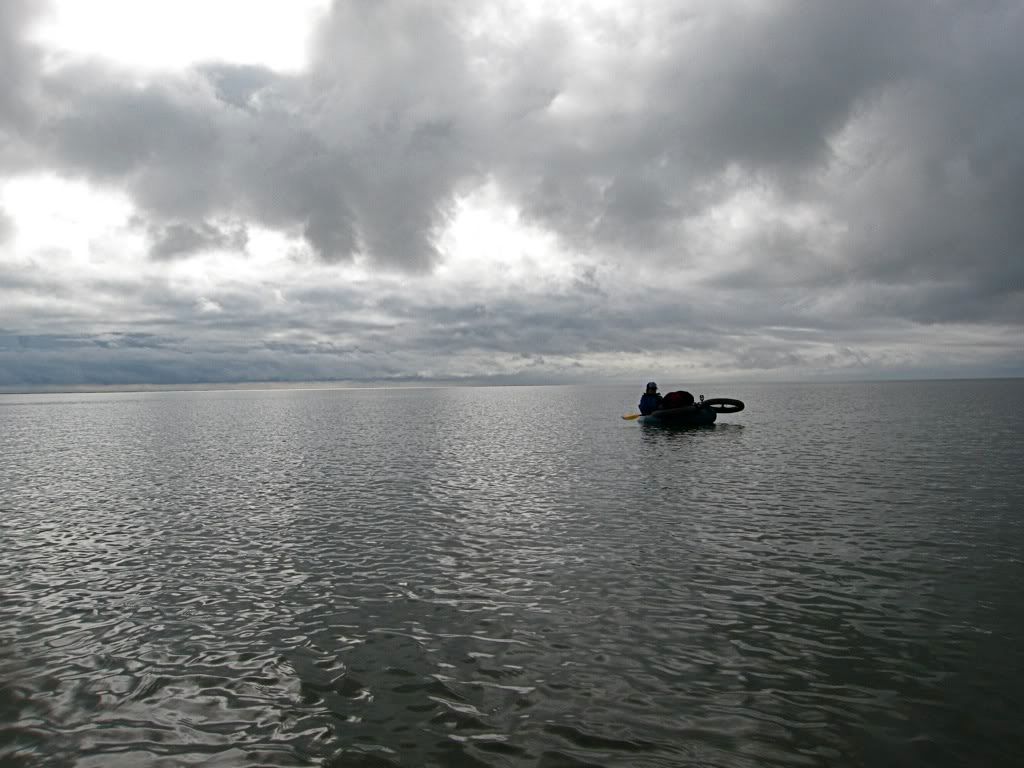 Biking up the Copper River Delta:
Bar hopping nearing the end: